The death of Hockey Hall of Famer Bobby Hull has brought about good, and bad, memories. 
His grandson, Jude Hull, the son of Hall of Famer Brett Hull, doesn't appreciate the latter being spilled on social media immediately after his grandfather's death, which was announced on Monday. He was 84.
Hull took to social media himself to comment on the situation. 
CLICK HERE FOR MORE SPORTS COVERAGE ON FOXNEWS.COM
"You're allowed to have whatever opinion you want of my Grandfather and his past. To air it all out not 12 hours after he passed makes me want to puke. I hope those tweets help you sleep better at night" he wrote. 
While Hull was ahead of his time on the ice, he didn't have a good reputation off it.
Hull faced allegations of domestic abuse from two of his three wives with figure skater Joanne McKay, his second wife, claiming that he held her over a balcony in Hawaii in 1966 and threatened her with a loaded shotgun in 1978. 
RANGERS BAIL ON WEARING LGBTQ-THEMED WARMUP JERSEYS ON PRIDE NIGHT
Hull's third wife, Deborah, filed charges against him after an incident in 1984, but she later dropped them. But Hull did plead guilty after swinging at the police officer who arrested him while those charges were ongoing. He had to pay a $150 fine and was on six months of court supervision. 
That wasn't all. Hull received loads of backlash after he was quoted as telling The Moscow Times that the Black population was growing too fast in the United States and that "Hitler had some good ideas. He just went a little bit too far."
Hull denied making those comments, saying he would sue The Moscow Times and The Toronto Sun, which reprinted portions of the original article.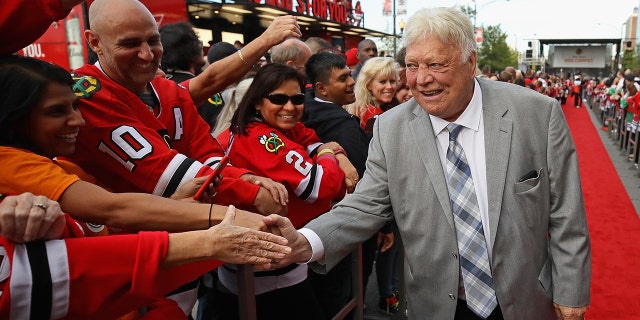 The Chicago Blackhawks, where Hull spent 15 seasons from 1957-72, announced last year that they would no longer require his services as a team ambassador, though they said it was due to redefining the role following the deaths of Sam Mikita in 2018 and Tony Esposito in 2021.  
The Blackhawks did release a statement upon Hull's death, saying "We send our deepest sympathies to the Hull family. The Hull family has requested privacy during this difficult time. They appreciate the sympathies that have been sent their way."
MADISON SQUARE GARDEN CEO JAMES DOLAN THREATENS TO STOP ALCOHOL SALES AT RANGERS GAME
NHL Commissioner Gary Bettman also called Hull "a true superstar with a gregarious personality."
"When Bobby Hull wound up to take a slapshot, fans throughout the NHL rose to their feet in anticipation and opposing goaltenders braced themselves," Bettman said. "During his prime, there was no more prolific goal-scorer in all of hockey."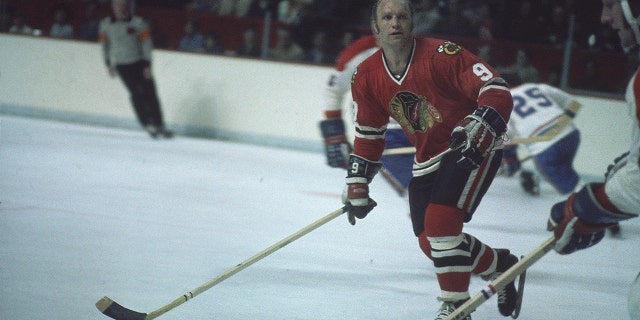 CLICK HERE TO GET THE FOX NEWS APP
Hull finished with 610 goals and 560 assists for a total 1,170 points in his 16-year NHL career. He also played seven seasons in the WHA, totaling 638 points there as well.