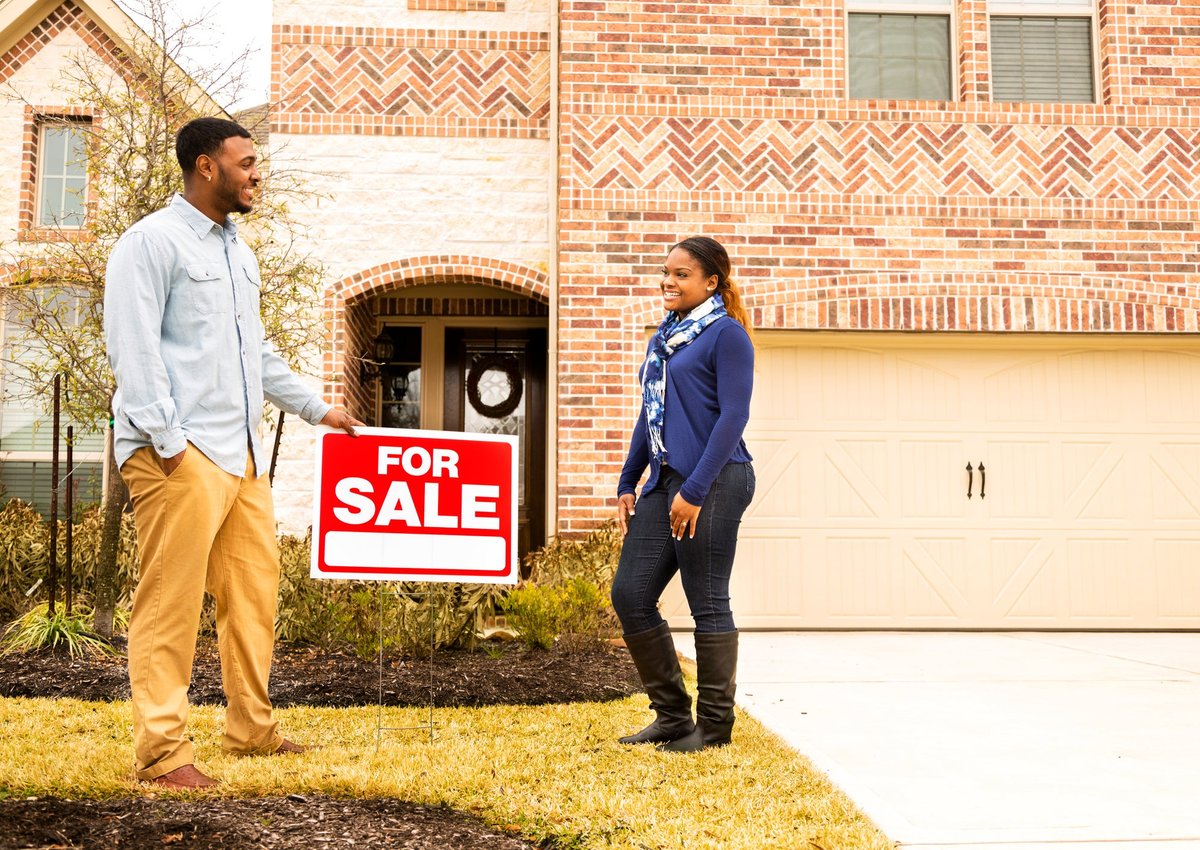 Good news? Maybe not.
---
Key points
Data from the Dallas Fed suggests that a housing bust may be in the near future.
Unfortunately, mortgage rates are still up.
If you're intent on buying sooner rather than later, focus on saving a down payment and improving your credit.
---
It's been a wild couple of years for the housing market, from price increases due to a lack of housing supply and skyrocketing demand, to this year's mortgage rate spike. New data from the Dallas Fed suggests that we could be facing a housing bust, bringing with it a home price correction of 15%-20%. And indeed, there are already signs the housing market is beginning to soften.
If you're a wannabe home buyer, this might sound like great news, especially in light of the ridiculous prices we've seen. Recent data from Redfin showed that potential buyers need an income of $107,281 to afford a mortgage payment of $2,682 (the monthly payment for a typical American home these days). This is due to the combination of prices and mortgage rates being up. While we may end up with a price drop across the board, interest rates are a force to be reckoned with.
Higher mortgage rates = less affordable homes
What kind of impact does your mortgage rate have on your housing payments? Let's take a look based on data from 2021 and 2022.
In January 2021, the average rate for a 30-year fixed-rate mortgage stood at 2.65%, per Freddie Mac. If you live in an area where you could reasonably expect to buy a home for $300,000 (with 20% down — $60,000), your monthly mortgage payment at that rate would be $1,325 (this doesn't include homeowners insurance, taxes, or any other expenses). Over the life of the loan, your total interest costs would be $108,251.
In a parallel universe, a version of you is trying to buy a house now, at the end of 2022. As of this writing, the average rate for the same type of mortgage is 6.58%. For a $300,000 home with the same 20% down payment, you're looking at a monthly mortgage payment of $1,886. And your total interest costs over those 30 years will come to $310,341. This is a stark difference, and should serve to illustrate just how much impact interest rates can have, even if the prices of homes themselves come down. Don't lose hope, however.
You may not be doomed
This is a hard time to be a home buyer, but don't assume it's impossible. One bright spot is that we may end up seeing lower mortgage rates in 2023. We've already seen the average rate fall from the peak of 7.08% at the end of October 2022, so that's a tiny bright spot.
If you're itching to buy sooner rather than later, I can certainly understand that impulse. I've been a renter most of my adult life and I want to buy a home again, but based on my own finances and situation, I've resolved to sit out the housing market until at least 2024. Here's what you can do if you want to jump in sooner:
Work on improving your credit score so you'll be in a good position to qualify for the best mortgage rate available.
Keep saving money for a down payment. If you can manage to put down at least 20%, you'll avoid having to pay for mortgage insurance.
Consider an adjustable-rate mortgage (ARM). These can sometimes be a gamble, but if you can manage to refinance into a fixed-rate mortgage before your interest rate starts changing, you'll be able to count on a steady mortgage payment going forward.
Even if housing prices come down, buyers could still be in for a bumpy ride thanks to interest rates. Take a deep breath, keep working to improve your financial position, and hope for the best.