Katy Sensenig Schilthuis
Owner
Mosaic Makers Collective
.…on how her shop in Dallas' Bishop Arts District has become a home for the creativity of scores of women artisans, via the Dallas Morning News.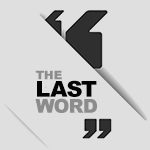 If you walk into Schilthuis' 2000-square-foot store at 8th Street and Bishop in Oak Cliff's Bishop Arts District, you can find everything from watercolor paintings to kitchen magnets shaped like sushi to casual fashions, wall hangings, jewelry, and more. 
And a sign on the wall—FEMALE DESIGNED LOCAL GOODS—tells it all.
The wares in the Mosaic Makers Collective are creations by 80 Texas women "makers"—including everyone from young mothers working at home to women who quit their day jobs for a life of creative entrepreneurship.
"It's my dream to have people come into the store and see all these different voices," Schilthuis told the DMN's Maria Halkias.
'She Makes' podcast
Schilthuis—who also sells a line of Fresh Out of Ink greeting cards that she founded with her husband—is getting the word out about the store in more ways than one. She and the store's social media manager, Taylor Mitchell, also co-host a podcast called "She Makes."
Two seasons of the podcast are already available, exploring the ins and outs of starting up a business as well as "hard to talk about" topics, the DMN writes—including two makers discussing their battles with breast cancer.
For more of who said what about all things North Texas, check out Every Last Word.

Get on the list.
Dallas Innovates, every day.
Sign up to keep your eye on what's new and next in Dallas-Fort Worth, every day.