Al and Zain do a deep dive into the 49ers' problems and the current regime. Is there a player development problem in Santa Clara?
Plus:
Is this rock bottom?
Coaching hires under the Yorks
Will Jed and Paraag get involved?
Almost time for Trey Lance?
Is the criticism of DeMeco Ryans fair?
You can listen to the latest "No Huddle Podcast" episode above, from our dedicated podcast page, on Apple Podcasts, Google Play, Google Podcasts, Amazon Music, TuneIn, Spotify, Stitcher, iHeartRadio, Breaker, Overcast, Pocket Casts, or RadioPublic.
Nobody's perfect. Did you find a mistake in this article?
Report it.
More San Francisco 49ers News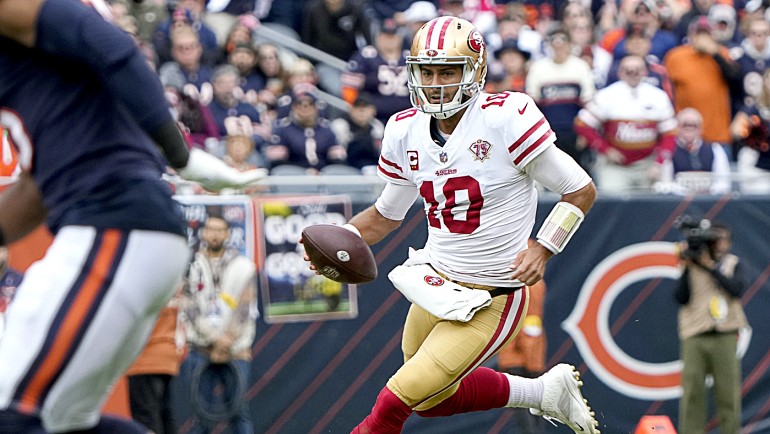 No Huddle Podcast: The 49ers snap their losing streak; 3 areas that still need to improve
The San Francisco 49ers snapped their four-game losing streak but still have a lot of work to do. Al and Zain break it all down.
Plus:
The fascination with analyzing Jimmy Garoppolo's play
Three areas to improve
Red zone stats
Getting George Kittle involved
Elijah Mitchell and Jeff Wilson could be a great tandem
The Charles Omenihu trade
You can listen to the latest "No Huddle Podcast" episode above, from our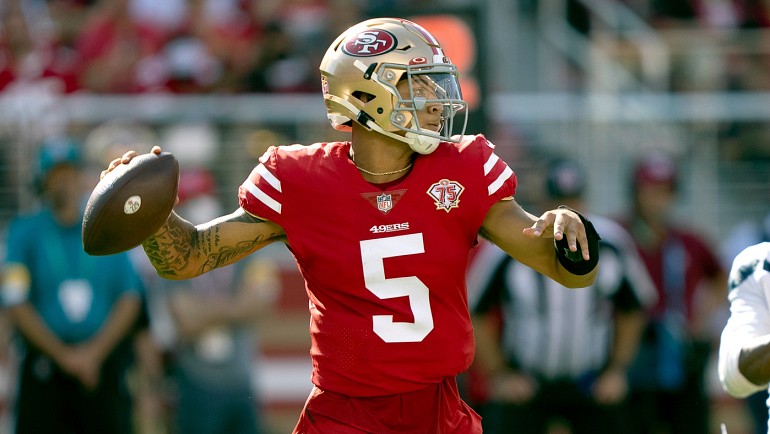 John Lynch calls Trey Lance's recovery and development 'encouraging,' expects 49ers rookie to contribute
Trey Lance is practicing this week. He's been limited over the last two days but progressing as the San Francisco 49ers' rookie quarterback returns from a knee sprain suffered in Week 5.
General manager John Lynch joined KNBR this afternoon and was asked about Lance's recovery and his development. The rookie was inactive for this past weekend's rain-soaked loss against the Indianapolis Colts but could be back on the sidelines on Sunday against the Chicago Bears.
Jimmy Garoppolo will start the game, though. It doesn't sound like there is a quarterback change on the horizon. However, it's comforting that Lance has been looking good in his recovery and could be available should the 49ers need him.
"First of all, with the injuries, he's had two very good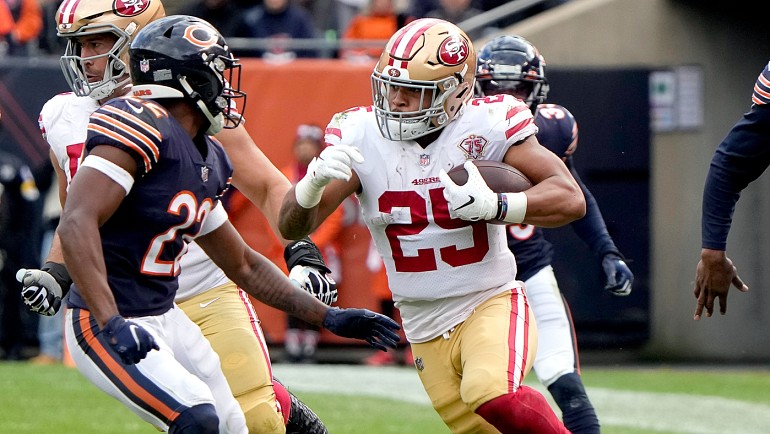 Elijah Mitchell nominated for FedEx Ground NFL Player of the Week following 49ers-Bears
Today, the NFL announced running back Elijah Mitchell as a nominee for this week's FedEx Ground NFL Player of the Week award for his outstanding performance in the San Francisco 49ers' 33-22 victory over the Chicago Bears. The win snapped a four-game losing streak for San Francisco and improved the team's record to 3-4.
Mitchell, a rookie, rushed for 137 yards on 18 carries (7.6 yards per attempt) and one touchdown in the Week 8 matchup.
The 49ers made Mitchell a sixth-round draft pick out of Louisiana in April. Sunday was his third game of over 100 rushing yards, and the running back has registered 433 rushing yards and three rushing touchdowns while adding four receptions for 30 yards through five games and four starts this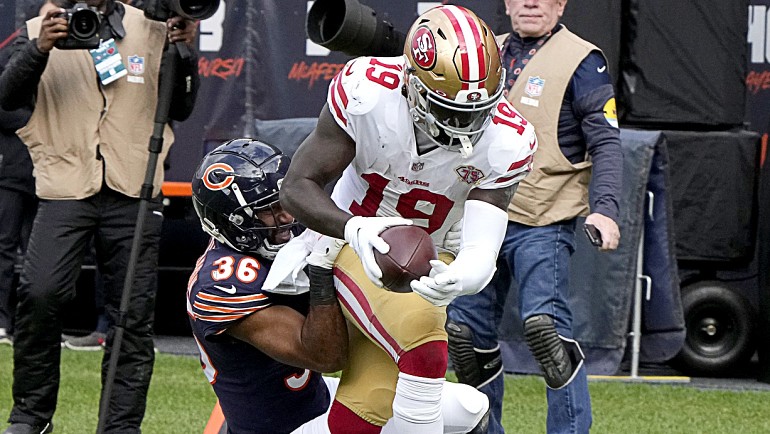 49ers WR Deebo Samuel named NFC Offensive Player of the Week
San Francisco 49ers wide receiver Deebo Samuel has been named the NFC Offensive Player of the Week for Week 8. The honor comes following his team's 33-22 victory over the Chicago Bears.
NFC Players of the Week! (Week 8)@19problemz | @MicahhParsons11 | @ZGonzalez_5 pic.twitter.com/jg0TGjKBBk— NFL (@NFL)