February 12, 2023
Who is ready for a super beautiful Sunday?!
We are starting off cold, in the upper 20s in some spots with partly cloudy skies. But boy do we warm up nicely this afternoon. Highs in the upper 60s with a mix of sun and clouds; perfect if you are grilling for a Super Bowl party.
Heads up if you are an allergy sufferer! We are in the med-high range today.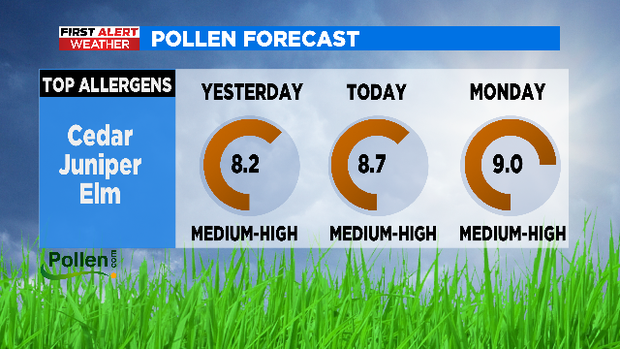 Another mild day on the way for Monday. Highs remain in the upper 60s but there will be more cloud cover.
Overnight Monday into Tuesday, rain returns to the area along with a few non-severe storms.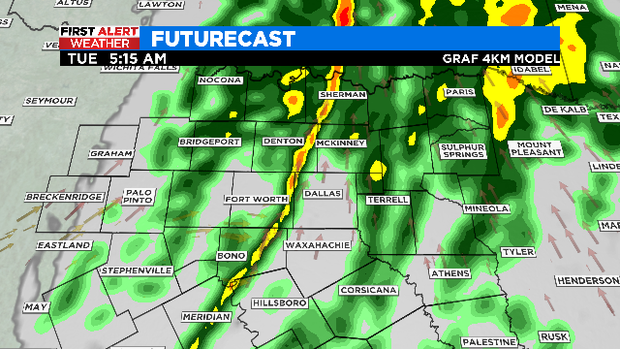 The rain clears out by late morning allowing clouds to clear out and temperatures to really soar into the low 70s!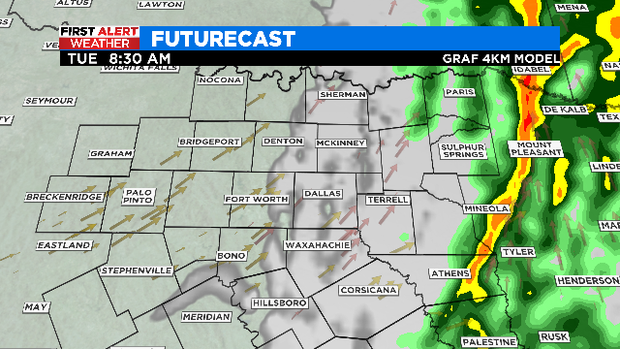 Valentine's Day will be warm, mostly sunny and very windy! The trashcan may make it down the street as southwesterly winds gust up to 40-45 mph!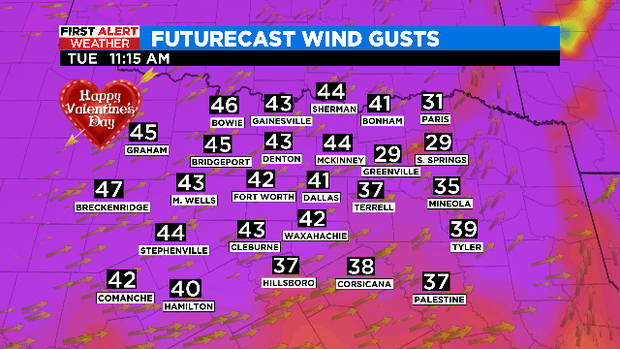 Our mild temperatures and windy conditions continue into Wednesday ahead of a strong cold front that will keep highs Thursday in the 40s. Notice those strong northwesterly winds. They will make it feel about 10 degrees colder throughout the day!
Rain and storm chances increase as the cold front moves into North Texas. The Storm Prediction Center is already highlighting areas along and east of I-35 for the potential of severe storms late Wednesday.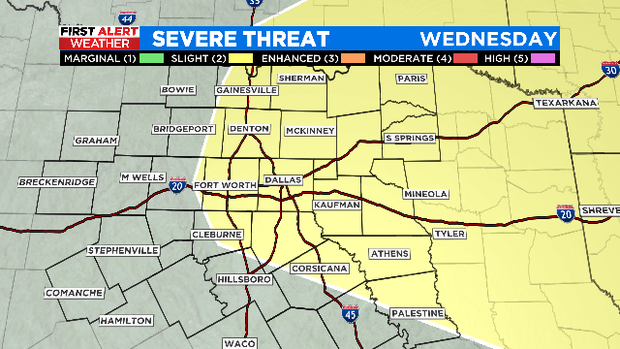 We return to cold mornings and chilly afternoons to wrap up the work week. Luckily the sunshine also makes a comeback!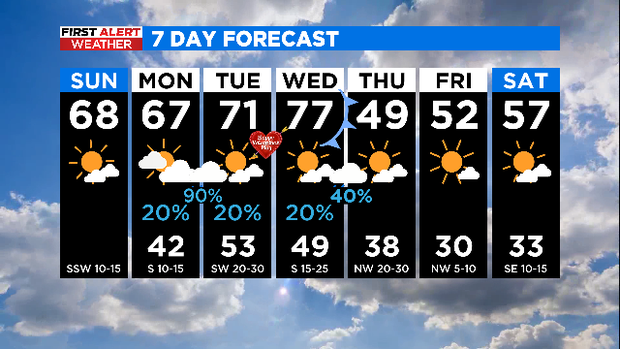 Have a SUPER Sunday!
---
CBS Local Digital Media personalizes the global reach of CBS-owned and operated television and radio stations with a local perspective.