Estimated read time: 5-6
minutes
There are certain things you can wait out in life. You can wait for a storm to pass. You can wait for your favorite name-brand jeans to go on sale. You can skip the movie theater and wait to stream that blockbuster at home in a few months.
One thing you can't wait out is the housing market.
Unfortunately, if you were hoping for a drastic change to current conditions, the only bubble that's about to burst is your own. Here's why the market isn't likely to crash anytime soon — and why you might want to move up your plans to find that dream home.
Inventory is still low
According to The Stern Team, there were 2,889 active listings in April 2022 and 6,496 active listings as of April 4, 2023. Even though there are more homes listed for sale now than there were at this time last year, lack of housing is still an issue.
In a recent Utah housing market forecast for Norada Real Estate Investments, Marco Santarelli wrote, "There are still not enough houses. Even though homebuilding soared in Utah in 2021, putting the state on the national map for its housing boom. It made a decent dent in Utah's housing shortage, but not enough to erase it."
When there are fewer homes, there's not enough supply to meet demand. Prices will continue to rise to accommodate the demand for new homes. And here's another factor playing into the lack of inventory: Sellers may not want to sell because they're locked into a low-interest rate. This is what's known as a "seller's strike." They may only sell if they're desperate, which drives up the prices of homes that do come onto the market.
"Giving up a record-low rate doesn't appeal to many homeowners," Jeff Ostrowski writes for Bankrate. "Based on a 30-year repayment schedule, a borrower who took out a $400,000 loan last year at 3 percent is paying $1,686 a month. Borrowing the same amount at a 7 percent rate pushes the payment to $2,661 — ​​a jump of $975 a month, or 58 percent."
Home prices are likely to go up again
Although recent headlines show a decline in Utah home prices, that could change with normal seasonal fluctuations. An article by the National Association of Realtors reports, "Every year, transactions and prices tend to be above-trend in the summer while activity typically slows down in the winter. Seasonality plays an important role in the housing market since it has an impact on the housing demand and supply."
And in Utah, the demand for homes still exceeds the available supply. Norada Real Estate Investments explains, "The market is still highly competitive. Even while inventory is rising considerably compared to the previous two years, this does not solve a problem that has existed in Utah for years. There are still insufficient homes."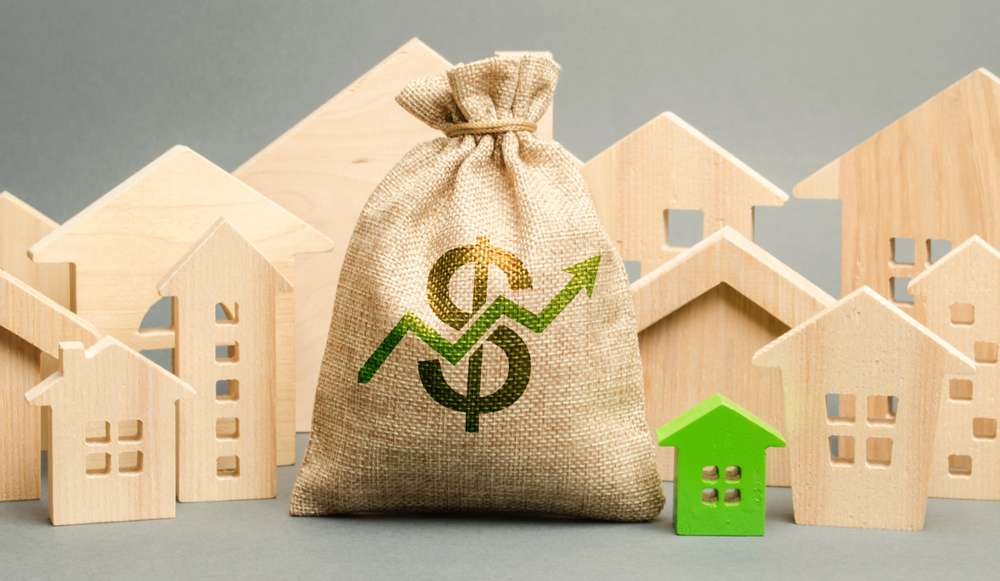 Interest rates are still relatively low
When you compare interest rates today to what they were in January 2021, they seem much higher. After all, according to The Mortgage Reports, rates fell to under 3% in 2020 and 2021 — a historic low. As of the second week of April 2023, Bankrate says that the current rate is 6.86%. Yes, that's a big jump from 3%, but rates are still lower than what they used to be. The Mortgage Reports says that the average interest rate since 1971 is 7.75%.
As for what the future holds, even federal officials aren't sure. In a recent article for Bankrate, Sarah Foster writes, "Only one Fed official projects the Fed won't hike rates anymore this year, while the majority (10 officials) see just one more rate increase. Three project two more rate hikes, another three project an extra three rate hikes, while one policymaker sees four more rate hikes."
Locking in a rate today may save you a bunch of cash if things go up later. And if rates do drop dramatically — which seems unlikely in the near future — you can always refinance.
The time for a housing market crash has passed
Anyone waiting around for the housing market to crash is going to be disappointed because that opportunity has already passed. Prices dipped slightly this winter, but things appear to be trending upward. Since supply remains low and demand remains high, it's not likely that home prices will drop in the summertime.
Is now a good time to buy a home in Utah?
Though no one can predict with 100% accuracy what the housing market will do, buying a home sooner rather than later might be a decision your future self will thank you for making. The best way to answer this question is to sit down with a licensed real estate agent who'll evaluate your unique situation and help you determine if now is the right time to buy.
The Stern Team is a full-service real estate team that specializes in making your home-buying dreams come true. Each member of the team will go above and beyond to meet your needs and answer any questions you might have about the housing market. With a five-star rating and more than 850 reviews, you can feel confident that you're in good hands.
When you're ready to buy or sell, contact The Stern Team at 801-877-0891 and they'll get you one step closer to that dream home.
×
More stories you may be interested in