DALLAS – There are a lot of new details about how a recent attempted carjacking of a luxury car went down in an upscale area of Dallas.
Police arrested the three suspects they were looking for, and court documents detail a good lead police had.
One suspect showed up at a hospital with a gunshot wound minutes after the attempted carjacking and shootout last December.
Police say he was shot by a friend of the Maserati owner they were trying to carjack.
Three men have now been arrested for their alleged roles in a shootout and botched attempted carjacking at a popular shopping center off Lovers Lane around 6:30 p.m. on Dec. 30.
Lauren Rodriguez works nearby at the Ashe, a cigar and social lounge. She heard the gunfire. 
"Everyone thought it was like done and over with. We thought it was just someone being dumb and just driving by shooting their gun for fun," she recalled. "But once when you saw the cops go out and the yellow tape, it was something actually serious."
Dallas police say three people were leaving dinner at Odelay Tex-Mex when 21-year-old Lequezio Dade, 19-year-old Kylan Owens and 21-year-old Anthony Primers approached them. 
According to an arrest affidavit, "Dade used a rifle held horizontally to violently shove one of the men backward while demanding the keys to his Maserati and his wallet."
There was a struggle. Dade fired once. Then, someone with the victim fired their gun at the suspects, but "Dade returned fire, discharging several rounds into a busy parking lot." 
Then, the suspects took off in a grey Acura RLX.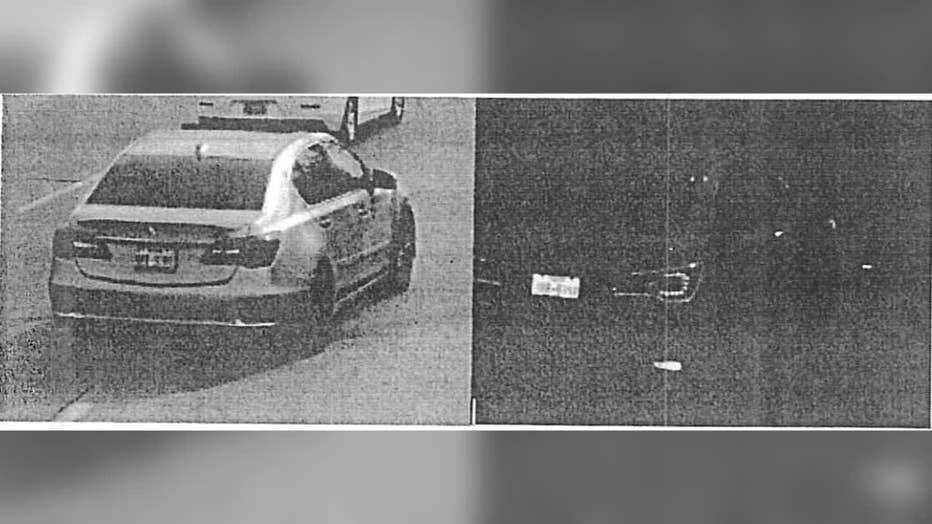 In a car matching that description, Dade was dropped off at Methodist Dallas Medical Center minutes after the shootout, according to the affidavit. He'd been shot in the leg.
While at the hospital, Dade told Dallas police he was shot during a drive-by shooting at a Fiesta Market off MLK Boulevard near Fair Park. However, according to the affidavit, investigators say there were no 911 calls made to this area about a drive-by.
No calls from Dade or anyone else. They say that's uncommon.
Also, while in the hospital, investigators say Dade told police he did not want to pursue any charges against whoever may have shot him in a drive-by shooting. It's safe to say police were not buying his story.
According to the affidavit, a geofence search warrant identified three cell phones present at both the shooting scene and hospital at times consistent with the investigation. Those phones belonged to Dade, Owens and Primers.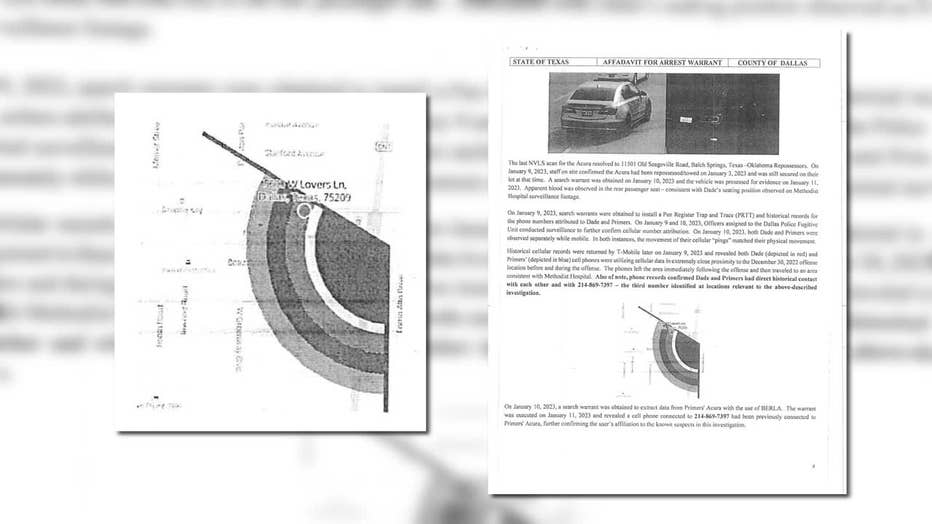 Primers was found to own a 2016 Acura RLX matching the suspect vehicle.
Police located Primers' car. It had been repossessed, but it had blood in the back seat consistent with where Dade, who was shot, was riding. 
Primers and Dade were arrested on Jan. 12. Owens was arrested on Friday.
"Just because you're not hearing something might be happening in a particular case doesn't mean that there's work that's not being done behind the scenes, and that was being done here," said Kristin Lowman with the Dallas Police Department. "Detectives take time. They gather that evidence. They identify the suspects, and they build a case to make those arrests."
People in the area of the shootout hope this is the last time a seemingly normal Friday evening is interrupted by gunfire.
FOX 4 did not find a criminal history for two of the suspects, but Owens previously pleaded guilty to unlawful carrying of a weapon.